Fillmore Glen State Park
First visit: 06-19-2004
Finger Lakes-Wine Country, Central New York
Locke Twn
The Fillmore Glen Gorge Trail is an approx. 2.5 to 4 mile trail. This can be done either all together as a loop, or you can do the lower gorge and then drive up to the top and then do the upper trail. Plan on at least spending 2 hours for the entire park.
Trail Update:  The Gorge Trail and Cowsheds Trail are closed for the season and will reopen in 2022
Geography:
Named for U.S. President Millard Fillmore, Fillmore Glen State Park is located adjacent to Moravia, in Cayuga County. A replica of the log cabin in which President Fillmore was born is located within the park.
Facilities:
The park has a beach, cabins, campsites with dumping stations and showers, pavilions, picnic tables, a playground, and playing fields.


Most of the waterfalls are on Dry Creek, with the exception of Dalibarda Falls that is on a tributary to Dry Creek.
Cowshed Falls aka Lower Falls, Dry Falls
37 ft, Plunge, Located Above The Swimming Area
Cowsheds Upper Falls
14 ft, Located Above The Swimming Area
Dalibarda Falls aka Delbardi Falls
Unnamed tributary to Dry Creek
85 ft, Drop, Located Between Bridge 6 And 7
Pinnacle Falls (Historical Name)
Located Between Bridge 7 And 8
Lower Falls, 14 ft, Drop
Upper Falls, 14 ft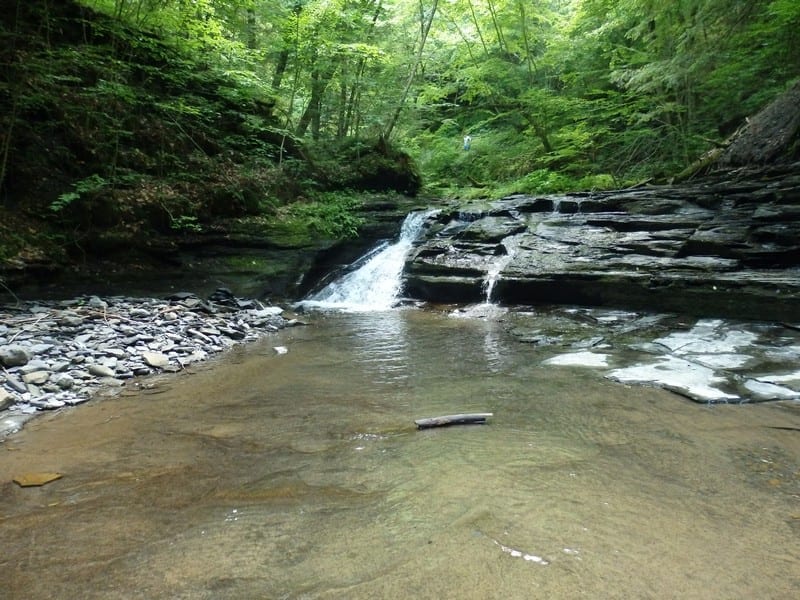 These two falls are Located up by the dam for the old gorge trail, .5 Mile Round Trip
Hogsback Falls (Historical Name) 80 ft
Upper Falls 45 ft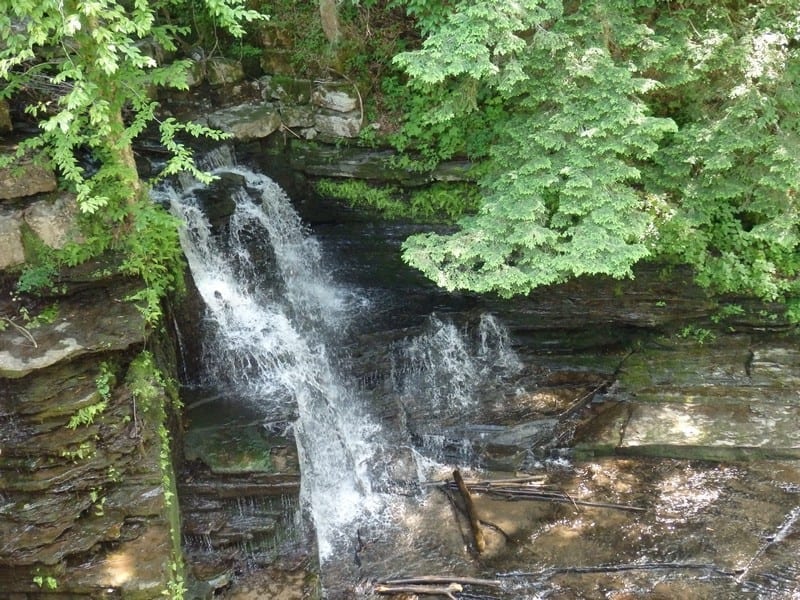 Sources:
Western New York All-Outdoors Atlas & Field Guide, 2008
200 Waterfalls in Central and Western New York: A Finder's 2018, by Rich and Sue Freeman
New York Waterfalls "A Guide For Hikers & Photographers" by Scott E. Brown 2010
World Waterfall Database
https://www.alltrails.com/trail/us/new-york/fillmore-glen-falls-5-falls-trail
http://nysparks.com/parks/attachments/FillmoreGlenTrailMap.pdf