Dig The Falls is growing and while we have a substantial amount of information and waterfall locations, we would like to add more content about New York waterfalls through blogs and other articles. If you are passionate about the outdoors and waterfalls, and are an aspiring (or established) writer/blogger who would like to be a part of the Dig The Falls team, please contact us! Please keep in mind that Dig The Falls is, at the moment, an entirely volunteer team. We generate a lot of excitement and have a lot fun while carrying out our mission.
While we are an all-volunteer team, we still get some cool swag!
Please also let us know if you are interested in leading any of our trail clean-up days or stewardships.
We have a particular need for members in Central and Western NY.
Be a part of something great! Contact by clicking here!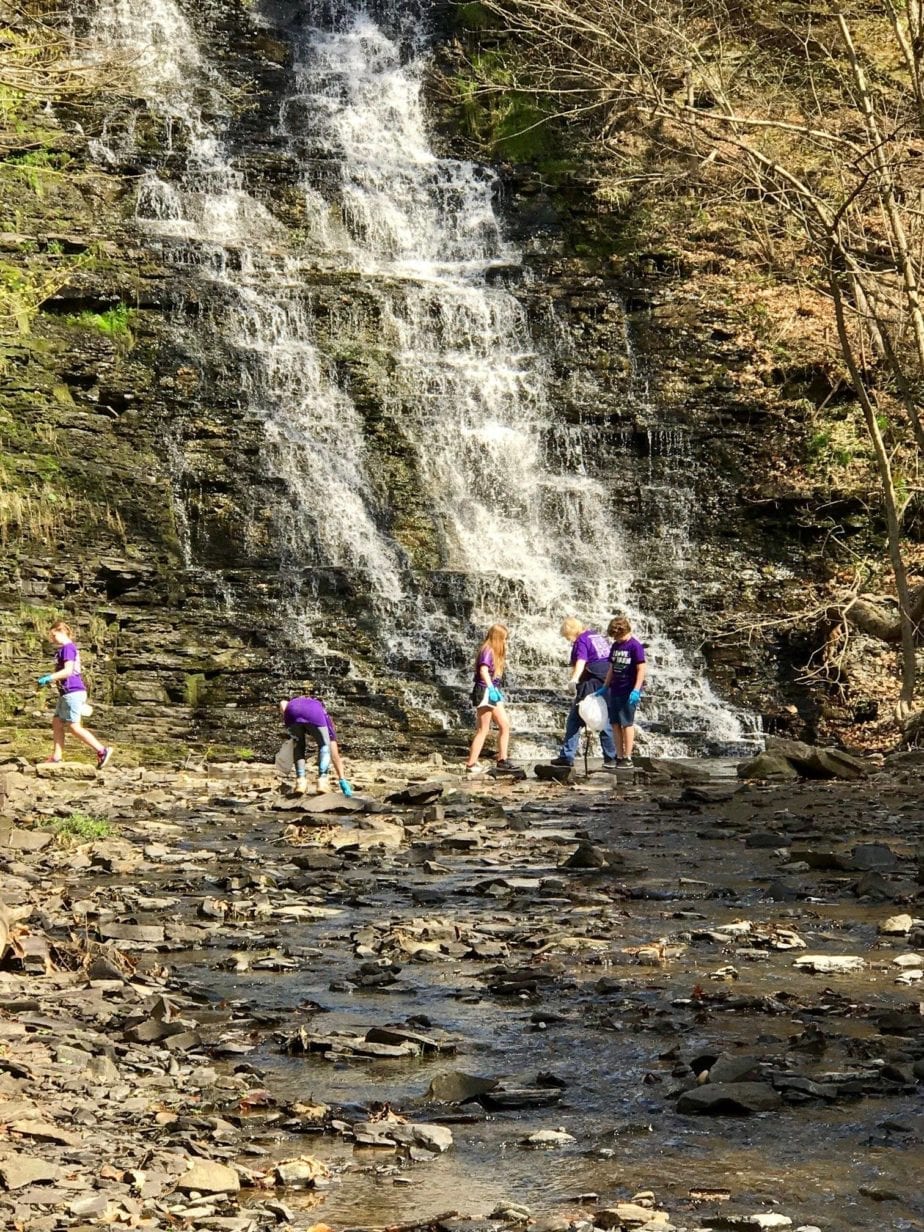 Some of the programs, projects, and events Dig The Falls has taken part in or is currently involved with:
I Love My Park Day
The Narrows Cascades and Heritage Trail
National Trail Day
Adirondack 46ers Anniversary Celebration
Mt Ida Clean up
Oakwood Cemetery Cleanup
Ausable River Porta John Program